Ross E. Mitchell
Associate Professor of Education
---
Ross Mitchell (Ph.D., 2001, University of California, Riverside) is Associate Professor of Education at the University of Redlands. He joined the University of Redlands faculty in July 2007.

A member of the Department of Leadership and Higher Education in the School of Education, Ross' teaching responsibilities include quantitative research methods; administration, development, and evaluation of curriculum, programs, and policies; and educational foundations.

Broadly, his scholarship has three emphases: 1) education policy analysis, 2) the demographics of deafness, and 3) justice theory applied to educational practice.
He is editor, with Robert C. Johnson, of Testing Deaf Students in an Age of Accountability.
He is author, with Michael A. Karchmer, of Demographic and Achievement Characteristics of Deaf and Hard-of-Hearing Students in The Oxford Handbook of Deaf Studies, Language, and Education, Volume 1 (2nd ed.).
He is author, with Sen Qi, of Large-Scale Academic Achievement Testing of Deaf and Hard-of-Hearing Students: Past, Present, and Future in The Journal of Deaf Studies and Deaf Education.
And, he is author, with Lisa S. Romero, of Responsibility at the Core of Public Education: Students, Teachers, and the Curriculum in Professional Responsibility: The Fundamental Issue in Education and Healthcare Reform.

Ross is a member of the American Educational Research Association (AERA), and was Chairperson of its Special Interest Group: Research on the Education of Deaf Persons (2014-2017). He is also a member of the American Sociological Association (ASA) and the Association for Public Policy Analysis and Management (APPAM).

Ross is a Fellow of the Deaf and Hard of Hearing Institute, The Meadows Center for Preventing Educational Risk, University of Texas, Austin (2013-current).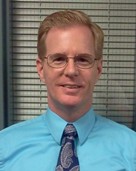 School of Education
University of Redlands
1200 East Colton Avenue
P.O. Box 3080
Redlands, CA 92373-0999
909.784.8819

ross_mitchell@redlands.edu